Monday, January 30, 2017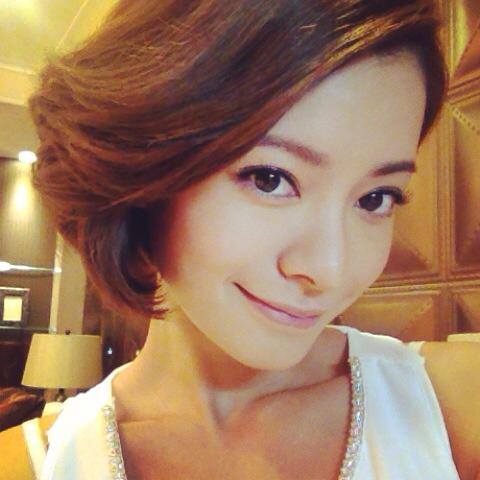 Lyla Lin on the left, Misako chyan on the right. YES they are two different people!

i find these two girls

super

pretty. bai kan bu juan (百看不倦?)~
i'm starting to think i have a type. no homo, but no need homo to like pretty girls.

omg so chio luh.
i saw Lyla Lin cos i chanced upon a video from 'Just You' the Taiwanese drama starring Aaron Yan whose hair was ridiculous though his jawline made up for it hahaha,
and i've been ranting about Misako forever.

so.

omgggg so prettyyyyy.





Drakon
get one from
cbox
!
Archives
Previous Posts:
voice crush on nissy kun :D but ofc, my bias i...
retro time. ktv in da room //////
yang cheng lin's yu ai the lyrics suk but i quite ...
i need me some drinking buddies but yet i dont wan...
nowadays i draft more and more posts. guess as you...
\\\its december, december is a sad month. where c...
Richard Marx & Donna Lewis - At The Beginning wan...
it is true. thank you God. Thank you universe fo...
my level of humour is suggested by my laughing non...
hello hello!! long time no see!! :D hello!!
Previous Months:
June 2008
July 2008
August 2008
September 2008
October 2008
November 2008
December 2008
January 2009
February 2009
March 2009
April 2009
May 2009
October 2009
November 2009
December 2009
January 2010
February 2010
March 2010
April 2010
May 2010
June 2010
July 2010
August 2010
September 2010
October 2010
November 2010
December 2010
January 2011
February 2011
March 2011
April 2011
May 2011
June 2011
July 2011
August 2011
September 2011
October 2011
November 2011
December 2011
January 2012
February 2012
March 2012
April 2012
May 2012
June 2012
July 2012
August 2012
September 2012
October 2012
November 2012
December 2012
January 2013
March 2013
April 2013
May 2013
June 2013
July 2013
August 2013
September 2013
October 2013
November 2013
January 2014
February 2014
March 2014
April 2014
May 2014
June 2014
July 2014
August 2014
September 2014
October 2014
February 2015
March 2015
April 2015
June 2015
July 2015
September 2015
December 2015
January 2016
February 2016
March 2016
April 2016
May 2016
June 2016
August 2016
September 2016
October 2016
November 2016
December 2016
January 2017
February 2017
March 2017
April 2017
October 2017
November 2017
December 2017
December 2018
April 2019
I am an Orchidite
Teo Ee 23rd Feb
6C45 and 4K


Affiliates
3K'08
1A'06.2A'07
6/10'05
Girl Guides
P2 Orchid
P3 Sparrow
P4 Jasmine
Adeline
Annabelle
Amanda
Cassandra
Charmaine
Claire
Crystabelle
Esther Hong
Emily Goh
Fiona
Girl Guides
Heather
Hillary
HuiMin
HuiXiang
HweeChian
Jennifer
Jesslyn
Karen
Kimberley
LiHui
LiYing
Michelle
Pearlyn
PeiShan
Phoebe
Qiya
Ruoting
Sara
Sarah
Shugah
SongJia
Steffi
TzyyShuan
Vivyan
Wannung
WanYing
WeiWei
WenZhong
XiaoWei
YingYing
Zephania
Links
Credits
Layout by:
Swsfen
Personal Blog
Bascodes:
★CRUSHthespeaker
Banners from:
TheFadingNight
Blockquote codes:
SleepingToys
Colour codes:
Cbox.ws